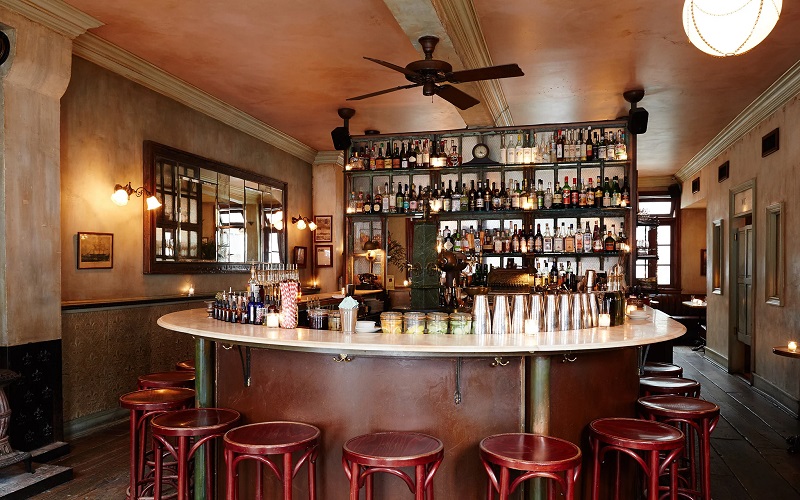 10 must-visit rum bars in NYC
The USA is a country that is well-known for having a huge amount of alcohol lovers. The amount at which alcohol is sold here can just not be compared with the sales of any other product here. You will be able to see the number of bars in the country of the USA and each bar will be occupied with a huge number of people within it. One of the most famous kinds of alcohol among all is Rum. This drink is made from sugarcane molasses and is loved by many and people find it as the best kind of drink to have to.
There are some cities in the USA that are the main center of selling rum and there are bars in those cities specially made for rum lovers. In all those cities the New York City is the one that is counted at the top to have the most known and must-visit rum bars and I guess going for any best rum online cannot replace the experience you will have while having rum here at these bars. Only a rum lover can tell this thing how good it is to go to a bar offering the best rum. We would like to tell you about must visit and well-known rum bars of New York City.
Lost hours:
This bar has a very calm ambiance with red walls and very dim lights. An ambiance you have been looking for your entire life. There are in total 16 drinks that are offered by this bar. You might get confused after reaching the exact location as it is a hidden bar but following the exact map, you will be able to find it. Enjoy the best rum that you want here at this bar.
Big Bar:
This bar is located in East Village in New York City. The name of this bar shows that this one is a bar that is big and has the friendliest service to offer. The rum served here at this bar has a very good taste with the best-assured quality for its customers. This bar knows all the right strategies to attract customers and have applied these strategies to their bar too.
Roneria Caracas Bar:
Do you want to have the best and well-made rum? Then this bar is the perfect one to go to. Roneria Caracus has specialized and well-experienced staff. This is located inside Caracas Arepa Bar in Brooklyn. You will have a choice of selecting a rum from the 30 sipping rums that are offered here.
A60 Bar:
Do you want to have the best rum while sitting in a place that gives aesthetic vibes to you? Then the A60 bar is the perfect one for you to visit. This bar is called an outdoor bar as it has a rooftop where the tables are arranged and where one can have the drinks with a very pleasant vibe surrounding them. You can have access to this place only when you are registered as a member of this bar.
Nights and Weekends:
This is a newly opened bar in NYC and is a rum focused bar that is located near McCarren Park. The hospitality that you will find here is just above the mark. Table service is offered at this bar and the staff here welcomes you with a very good gesture. You should visit this place if you want to have the best rum with the staff that is very hospitable.
The rum house:
Hotel Edison is the lobby of which The rum house is located. Anyone who is looking for a recognized cocktail bar in New York City then without a second thought they should visit The Rum House. You will get a chance of tasting the most palatable rum here. Quench your thirst with the best cocktails available here and also with the kind of rum you want.
Ward III:
This bar is back after 2 years of being closed because of renovations. This one is the greatest bar among all in New York City. The boozy drinks offered here at this bar will delight you completely making you come to this bar again and again. Ward III has bricked walls and is a perfect rum focused restaurant to spend time and have fun at.
Jungle bird:
This bar is located at 174 8th avenue, New York City. This one is a tropical bar and is famous for offering 3 things. Those three things are Rum, Campari and lime juice. For the rum lovers, this one is the perfect place to visit as it has a warm and pleasant taste to offer.
The Dubliner:
This one is called a bar that is a replacement of an Irish pub. The Dubliner is located in a lively area. The Dubliner is very famous for offering Top notch drinks and in those top-notch drinks rum is also the one that is loved by many. You have to visit this place to explore the amazing things it has to offer.
Cedric's at the Shed:
This is a new bar that is located in the lobby of Shed in New York's new art Centre. You should visit this bar definitely to have an experience of drinking the kind of rum you want in a very hospitable environment.