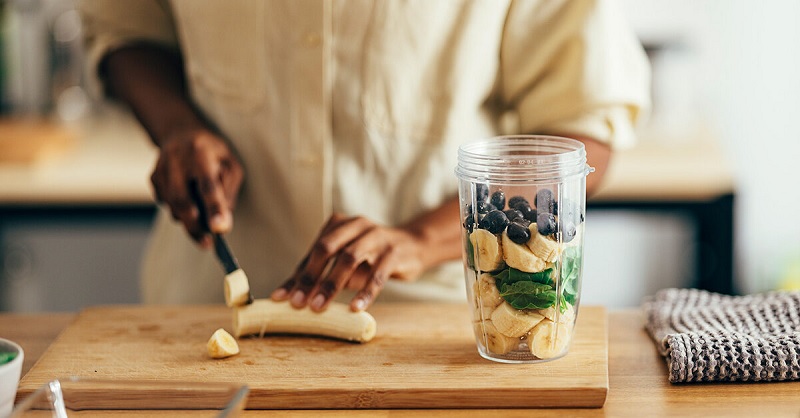 5 Handy Convenience Foods
In this busy day in age, many of us rely on convenience foods on a daily basis. I'm not talking about frozen TV dinners here (although they do have their place)– I'm referring to the handy, ready-to-use ingredients that we often use when we need to save time. Here are 5 of my favorite convenience foods that can help you to save time in the kitchen:
Bagged salad
Ever since thee pre-washed bagged salads were invented, I've been eating a lot more greens. Why? Because washing lettuce used to be such a pain, as was chopping it into bite size pieces. It just took too much time! Today's bagged salads come ready to eat. You can even buy varieties that are chock full of crunchy vegetables or salads that come complete with bags of croutons and dressing packets.
Minced garlic
My family loves garlic, but peeling it and pushing it through my funky garlic press ate not my favorite pastimes. Not to mention trying to mince it with a knife. One day in my supermarket's produce section, I came across jars of pre-minced garlic and I've been hooked ever since. I use the jarred garlic whenever I'm in a time crucnh.
Diced tomatoes
The canned goods aisle is full of great timesavers, but my favorite is canned diced tomatoes. Tomatoes are extremely healthful and they are full of lypocene (antioxidants which helps to prevent cancers, heart disease and a variety of other ailments). The canned variety contain just as much– if not more– lypocene as fresh tomatoes do. I use the canned diced tomatoes when I make homemade chili, sauce, pizza and in Mexican recipes. Canned tomatoes are especially good to use when the fresh tomatoes in the produce aisle are out of season and are looking rather pink and unappetizing.
Spaghetti sauce
Sure, we all love to make homemade spaghetti sauce, letting it simmer on the stove in a big pot all day long. But we don't always have the time. That's why I always keep a few jars of commercial spaghetti sauce in my pantry. When I'm in a pinch, it's only takes a few minutes to boil some pasta and serve it up with a jar of heated sauce.
Canned beans
Canned beans are a great addition to many dishes. I have seen recipes for homemade black beans and rice that entail soaking the beans overnight. That's fine for some people, but I'd prefer to open a can of black beans and doctor them up with some garlic, cumin and diced tomatoes. They taste just as good and they provide just as much fiber in a fraction of the time.
Pre-cooked chicken
My grocer sells pre-cooked chicken in the meat department and I have to tell you– I never thought I would buy it let alone love it. But I do. Pre-cooked chicken strips are great for making fajitas, casseroles and stir-fry. I sometimes buy the seasoned varieties, like the Southwestern or the lemon pepper chicken strips. This is great for those busy nights when you realize that you forgot to thaw out that package of boneless chicken breasts in the freezer.
One final great timesaver? Pre-shredded cheese. It's perfect to use when making pizza, tacos and casseroles. How did we ever live without it?