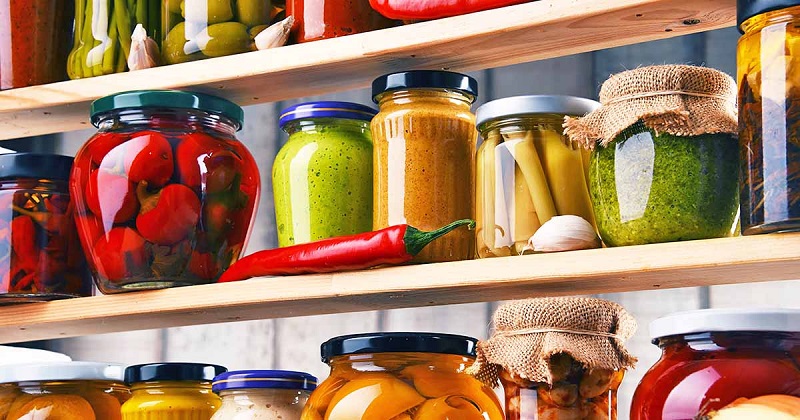 Condiments & Sauces 101 – The Essentials To Your Dining & Kitchen Needs!
Condiments and sauces work wonders, whether you're working in your home kitchen or food business. From soy sauce to black bean garlic sauce and the famous spicy ones, we all love to have a variety of flavours to add to our favourite main course.
What Can You Do With Condiments & Sauces?
In the world of culinary, sauces and condiments serve more than one function in the main dish. They have a role in providing a counterpoint flavour, visual appeal and textural usage. We can all agree that they are more than just an optional use. But instead, they are necessary to bring more 'colour' and 'life' to your dish! There's no reason not to look for a condiments supplier for your cooking or dipping needs.
Whether you're eating fried food or a soupy dish, there's no denying that we often would likely reach out to your favourite condiments to enhance the experience. On the other hand, when we cook or order, we aim for the dish to have more moisture and appeal with sauce. One can always find the right condiments and sauces they need in the kitchen from a local condiments supplier in Singapore. Without further ado, here are a few purposes and functions of sauces and condiments for your kitchen and dining experience:
Provides moisture
Sauces and condiments can add a level of moisture, especially to lean types of foods, such as fish or meat. It does well to compensate for the drying effects of specific cooking techniques, such as sauteing, roasting or grilling. As with other common guidelines found in the culinary works, there are various sauces or condiments that complement other cooking techniques you are applying, such as emulsion or sauces with compound butter for grilling needs.
Creates contrast in taste
Sauces and condiments serve a fine purpose in creating a contrast in the taste of the dish. Whether you're looking for a satay or soy sauce in Singapore, the mixtures of any condiments or sauce can serve a contrast or can complement another food. Your pick can serve as a different 'sauce' piece to a specific food or a blend of a mixture to food with regards to your choice.
Creates tanginess
Sauces and condiments also work well in creating a sharpness of flavour or extra tanginess to bland food. Some picks add a more 'citrus'-like taste for the 'tangy' taste, such as piquant sauce. However, others may serve to balance out the taste of the dish.
Add texture
Sauces, such as garnish, can help define or redefine the texture of a finished dish to enhance its appeal. Whether you're cooking a creamy, viscous soup or a diluted one, incorporating a specific type of saucy condiment can make adjustments to balance the textural aspect or create a distinction for a smoother sauce. One can always look up a type of sauce addition for the dish they want to cook or ask for a local condiments supplier for different options.
The Must-Have Sauces & Condiments For Your Kitchen Needs
There's no doubt that sauces and condiments always serve as a primary backbone component in various types of cuisines. They can upgrade and enhance your dish in no time!
There are various types of favourite picks around the world. So whether you're looking for a curry or a soy sauce in Singapore, one can find different picks for a set of cuisine you plan to prepare based on the ingredients. Without further ado, here are must-have sauces and condiments you will need for your kitchen and cooking works!
Soy sauce
Soy sauces are one of the primary staples of Asian cuisine. One can either find dark or light soy sauce. Thanks to the growing market, there are choices you can make to add thicker and sweeter textures, such as dark variants. They are also often used for marinating and flavouring dishes such as fried noodles. Others look for a lighter soy sauce that fits well for dipping needs with less sodium and a 'lighter' taste. Hence, you need to check the label before you buy them. Otherwise, you might end up picking the wrong one!
Mayonnaise
Who doesn't love having mayo on their sandwich? Mayonnaise is also one of the most common table staples for sandwich and burger needs. However, they also provide delightful taste to accompany your schnitzels, salads and fried food. It's a well-beloved condiment, and there are other dishes that use mayonnaise to bring flavour and texture. There's no reason to leave it out of the list!
Peanut sauce
If you've seen satay sauce in Singapore, you might already encounter an authentic, spacy and rich taste of peanut sauce in the market! Peanut or satay sauce are among the most famous condiments in Asian cuisine used for dipping. However, they also work well for cooking needs since it delivers an aroma and mild spice of dry roasted peanuts. Hence, you'll hear dishes such as beef or chicken satay, which use the sauce as the primary recipe for the taste!
Chutney
For the flavours of Indian cuisine, you will never go wrong with chutney sauce! Chutney is a popular choice of condiment and sauce in India and serves an excellent concoction that blends spicy coconut, ginger, coriander, garlic, curd, tomato relish and ground peanut. There is a wide variety of chutneys you can find in the market or to a local condiment's supplier, and they serve as an addition to creating a richer and more sublime taste to your dish!
Fish sauce
Among other condiments, such as soy sauce and vinegar, fish sauce is the equivalent of Britain's Worcestershire sauce to SouthEast Asia. Fish sauce adds a taste of savouring umami to everything it touches! From saucy meatballs to saute cooking, one can find a variety of applications for fish sauce.
Are you looking for a place online to buy Char Siu sauce and other condiments for your kitchen needs? Visit Amigo SG for a wide range of favourite local sauces/condiments in Singapore!