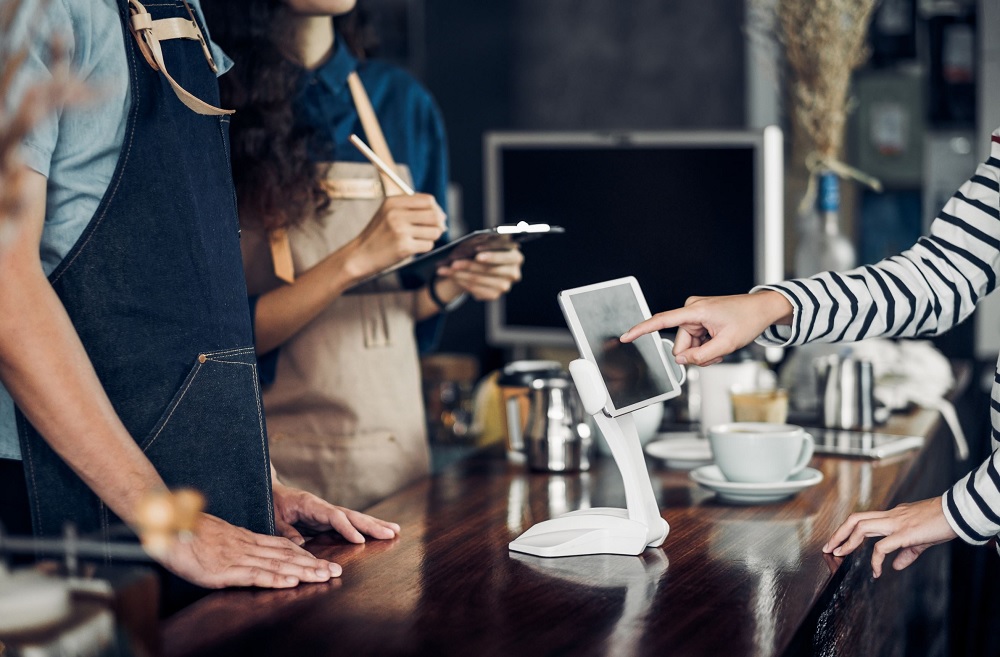 How to Find the Best Self-ordering Kiosk for Your Restaurant
From a typical fast food restaurant to enterprise chains, restaurants are transforming their ordering model to incorporate self-ordering kiosks. As guests seek convenience in ordering without staff interaction, a self-service kiosk is the answer to it. Self-ordering kiosks is not only favorable for the guests but also for the restaurant owners. A good deal of data show how self- ordering kiosks improve order accuracy and increase the speed of service. Moreover, self-ordering kiosks also improve order ticket size by upselling and cross-selling to the guests, thereby minimizing the need for labor.
Here are some of the functions a restaurant Self-ordering Kiosk MUST-HAVE!
Custom branded self-ordering kiosk and a personalized ordering experience for guests
Custom branding your kiosk and personalized ordering adds to delivering a great guest experience. Custom branded self-ordering kiosk can also save a lot of time and money.
You're not on your own, you'll have an expert team to help you get it going.
Pay attention to the interface of the Kiosk. Make sure it is simple for anyone to use. A poor user experience would lead to failure.
The menu images must also be large and visually enticing to add to guests engagement with the self-ordering kiosk.
Upselling, cross-selling and customization
To increase the ticket size is mostly because of the intuitive upselling, cross-selling and customizations for each order. Self-ordering kiosk are programed to prompt questions, therefore it never forgets to upsell, resulting in guests buying extras that they never knew they wanted.
Accepting credit card payments through Self-ordering Kiosk
There's no doubt guests are increasingly looking for contactless payment options, so the kiosk must accommodate card payments, without them having to hand over cash at the cashier. This again adds to giving guests an excellent and convenient experience.
Data collection and actionable insights to analytics
With a self-ordering kiosk, restaurants can capture guest's data including name, email, contact info. These can be used for targeted marketing and promotions.
Moreover, data collection can include guests buying patterns. The kiosk can help the restaurant track from restaurant dine-in traffic to take-out traffic, meal purchasing patterns, most bought items etc. This helps the restaurant identify the type of promotions to run and to be prepared for the different ordering patterns.
It is important to find Self-ordering kiosks that offer the above functionalities for restaurants to earn the most out of it. We found Applova Self-ordering kiosk which includes all of the above functionalities and more. Their self-ordering kiosks are available in different sizes and they are absolutely affordable for restaurants of any size. What's more is these self-ordering kiosks keep the guests and staff safe by eliminating in-person interactions. Moreover, self-ordering kiosks allow you to accommodate a higher volume of guests in the restaurant as this freestanding unit only takes up less space than a counter desk. This is quite important for today's restaurants who had to restructure the entire restaurant layout to accommodate only 50% capacity.
Applova is recognized for their excellent customer service and the after sales support in launching and marketing at your restaurant. So we believe they are best for restaurants to future-proof and thrive in sales. Get in touch with their experts for a custom one-to-one demo with them: ☎   650 242 9992 ✉  sales@applova.io