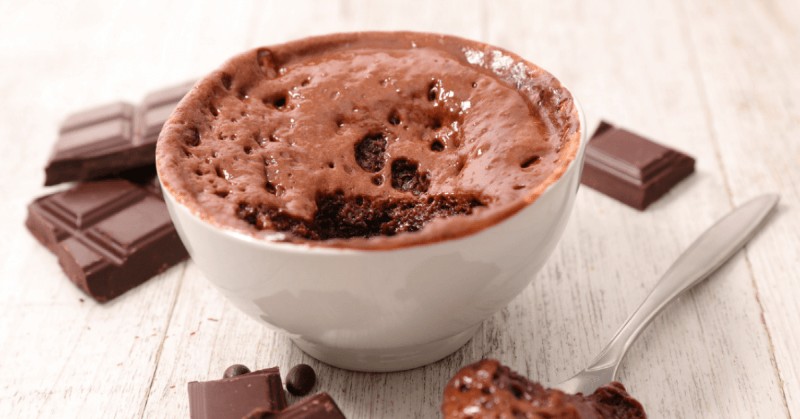 5 Ready-To-Eat Desserts that will definitely impress your guests!
They say "Dessert is the best part of a meal", and that is definitely true. A good dessert can be the cherry on top of a decadent and satisfying meal that can put an ear-to-ear smile on your face. Serving up a lavish homemade meal for your loved ones can sometimes require a whole lot of time and effort in the kitchen. In a situation like this, having a ready-to-eat dessert at your service would be a blessing from the heavens. We aren't talking about the store bought barfis and pedas but something so much better.
When someone says ready to eat food, we always imagine it to be something full of preservatives and not as good and fresh as homemade food. But what if you could instantly treat yourselves to something that is every bit as authentic, hygienic and flavourful as a homemade dessert? Check out these phenomenal ready to eat food products that will delight your loved ones and be the perfect conclusion to a hearty meal.
Kitchens of India Awadhi Badam Halwa
This rich Awadhi dessert is made with a relatively simple list of ingredients but is so full of flavour that it will completely blow your mind. Kitchens of India's Awadhi Badam Halwa is only made with the choicest ingredients. Grated almonds are simmered in milk, ghee and Khoya with a delicate touch of aromatic cardamom powder. This ready to eat dessert only needs to be heated before serving, and does not contain any added preservatives.
Kitchens of India Nawabi Kaju Halwa
Co-created by the Master Chefs at India's prestigious ITC Hotels, Kitchens of India's Nawabi Kaju Halwa is a rich and indulgent dessert. This dish is prepared by dry roasting grated cashew nuts in fragrant ghee and Khoya. It is then cooked in milk, and mixed with the choicest almonds to create a dessert that melts in your mouth. All Kitchens of India products are free from added preservatives, and only need to be heated before serving. You can heat this product using one of three different methods that is suitable for your needs.
AASHIRVAAD Instant Meals Suji Halwa with Jaggery
Relish the delicious flavour of authentic Suji Halwa and the priceless joy of nostalgia with AASHIRVAAD Instant Meals. All you need to do is add hot water, stir and enjoy the yummy goodness of Suji Halwa with Jaggery. This tasty dessert also contains ghee, cashews, nutmeg and cardamom to give you the most authentic flavour of the classic Suji Halwa. AASHIRVAAD Instant Meals is a quality product that does not contain any added preservatives.
Kitchens of India Hazoori Petha Halwa
This iconic North Indian sweet dish is made with Petha, another beloved sweet treat made with Ash Gourd. In order to prepare the Hazoori Petha Halwa, Petha is grated and then cooked with milk and Khoya then garnished with sliced almonds. It is a simple yet incredibly delicious North Indian dessert that you can bring home thanks to Kitchens of India. Simply heat and serve a mouth-watering Hazoori Petha Halwa to your loved ones.
Kitchens of India Jodhpuri Moong Dal Halwa
The Jodhpuri Moong Dal Halwa is one of the finest Rajasthani desserts. As the name suggests, this dish is prepared with split Moong Dal, and also contains a combination of other rich ingredients. Ghee, Khoya, Saffron and a mixture of crunchy roasted dry fruits are added to elevate its flavour and texture. Kitchens of India's Jodhpuri Moong Dal Halwa is an excellent choice to serve as a post-meal dessert for a special occasion.
These are five of the best ready-to-eat desserts you can always count on to save loads of time and effort but still achieve the most delectable and authentic result within minutes.