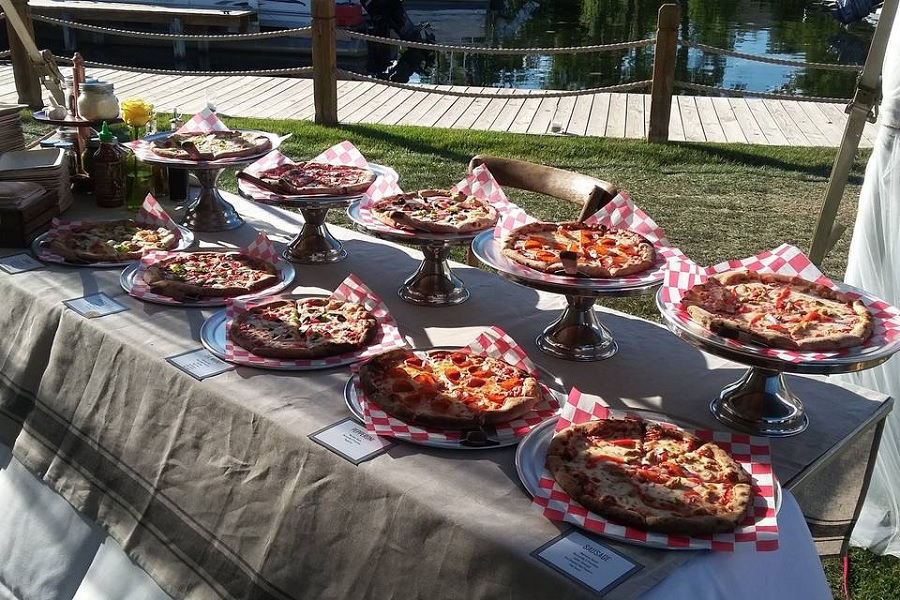 Three Unique Wedding Catering Ideas To Make Your D-Day Extra Special
Are you looking for some inspiration regarding the wedding food menu for your big day? The menu is possibly the hardest in wedding planning, and you can choose from staples like chicken or novel options like vegetarian burgers. Here are some food ideas that will make your guests go wow.
1. Brunch And Popcorn Bar
a brunch bar is perfect for your guests, whether your wedding is in the earlier part of the day or the later part. Remember to involve savory options like gravy and biscuits alongside jams and fruits. The classic popcorn snack can be served during cocktail hours or late-night snack options. Your wedding guests will thoroughly enjoy themselves while mingling. Further, these options are not even heavy on your pocket.
2. Pizza Platters And Tacos
Make your menu extra special by serving wedding pizzas. This wedding buffet concept is pretty simple, but it is an evergreen hit with the guests. It is also a fantastic way to appeal to guests with broader preferences. You can either go with classics like cheese and pepperoni or get creative with vegetarian and vegan options. Tacos are the perfect way to feed many and are the perfect wedding catering ideas if you want unique additions to your weddings like mangoes, mushrooms, etc. Pizza platters and tacos will reminisce of later years when people discuss your wedding.
3. Donut Station And Ice Cream
Nothing ends a special day better than ice cream. Donut spreads and walls have seen a rise in popularity in the last decade due to their unique flavors and Instagram appeal. This buffet option is ideal for couples who do not want a traditional wedding cake. You can go for any taste, and there are hundreds to choose from. However, make sure that you have fun toppings like sprinkles, candy, and fudge to make them pop and unique in the eyes of your guests.
Preparing for a wedding is pretty stressful. Deciding on the perfect menu is not easy either. However, you can make the funky and creative by opting for wedding pizzas and popcorn bars. Discuss with your caterer your requirements and ideas. This will help your caterer come up with a decent list of possibilities. Once you have received the answers to the wedding invitations, you will know the final headcount. This will help your caterers plan an excellent cuisine for your special day.